Data Maturity
You can download our full guide to data maturity in a handy PDF on the link below:
What is data maturity?
Data maturity is a measure of how advanced a business is at managing and utilising data. Companies that use data to make decisions on a day-to-day basis are likely to be data mature, while those who do not yet use analytics are at the start of this journey.
At Coeo, we believe that companies with a high level of data maturity are strong
across these four pillars:
Strategy: Direction, roadmap and destination.


Culture: Tolerance for risk, appetite for data-driven decision making.


Organisation: Focus on continual improvement, data privacy, collaboration and trust.


Capability: Expertise, process and tooling required to deliver on their goals for data and artificial intelligence (AI).
The Four Levels of Data Maturity
Within each of the above pillars there are four levels of data maturity:
Foundational: This area is either not a priority for the organisation or has only been applied informally. At this time, they are learning how transforming this area could change the way they do business and are looking at how other organisations are changing to help them understand what it could mean to them.


Approaching: This is an area the business knows it wants to improve. They have started formulating a plan and are actively developing this area. Someone has taken responsibility to make this happen.


Aspiring: The company has a plan and they know what they want to do, they have started executing against that plan but they are not finished yet; it's a work in progress at the moment.


Optimised: The business has this area covered. Someone has overall responsibility, they built a plan to tackle this area and have completed executing it, they are now managing this area well.
Coeo have been helping businesses to realise the value of their data for over a
decade and this experience has allowed us to develop a method for measuring data maturity within organisations.
Why should my business care about data maturity?
According to Deloitte Insights' research into analytics-driven businesses, organisations with a strong culture around data-driven insights and decision-making were twice as likely to have significantly succeeded against their business goals.
At Coeo, we've seen that companies with a strong culture of using data:
Reduce data silos, enabling teams to make full use of the information available to them (within the principle of least privilege)
Identify opportunities for cross-selling and up-selling using customer data
Improve the efficiency of their business and reduce wastage
Have a greater awareness of their market position and customers.
You can read more about the importance of data in business in our insurance and retail whitepapers.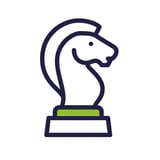 Data Strategy Maturity
A data strategy should be linked to your overall business goals and details the procedures, services and architectures needed to achieve these milestones. It will also lay out the data needed to support business goals and how this will be captured, as well as any additional skills that teams will need. A data strategy is not there to specify detailed use cases or solve technical issues, nor should it only deal with top-level information – this should be a document that people from all levels can reference and use to shape their decisions.
Strategy outlines how your organisation intends to achieve its goals and should be clear, concise and achievable – even if it has a few gaps. Having a documented data strategy helps your teams to understand where the business is going and the tactics that it is going to implement in order to achieve its goals.
Coeo's Data Maturity Assessments have found that this is an area that businesses are particularly weak in, with our results returning an average score of 1.8 out of 5.
This should concern any business looking to extract value from their data as a weak strategy implies that they have no clear idea about what they are looking to achieve and how they are going to meet their goals. With technology moving so fast, it's easy to get distracted and invest in services that won't benefit your business – a data strategy enables you to focus and avoid falling into this trap.
The current trend in IT strategy is towards cloud adoption because businesses are increasingly looking to IT to enable new capabilities. The plethora of cloud services available mean IT teams are now able to execute against every whim and desire, dependant on the investment the business is willing to make. As a result of the increased capabilities of cloud technologies to process, store, manipulate and make predictions, we are seeing a lot of businesses looking to generate extra revenue or realise value from their existing data.
For a strategy to be effective, those leading the organisation need to be open to feedback from people working elsewhere in the business. Leaders who are too far removed from the coal face to understand the day-to-day running of the business don't fully appreciate the difficulties that the current systems and strategies cause (or could potentially cause) for those implementing them. Leaders who are more open to feedback will have a strategy that is better informed and a team who are more likely to be invested in the goals of the business. Furthermore, it's important for businesses to ensure their activities around data help make their organisational objectives happen – an overall view of the big picture is needed for successful transformation.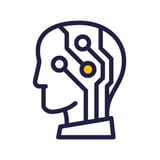 Data Culture Maturity
Businesses scoring strongly in the Culture pillar actively use their data to drive business decisions, rather than relying on historical precedent or gut feeling. This gives them an advantage over competitors and enables them to spot potential opportunities for making profits or savings.
Some organisations prefer to use technologies that have been tried-and-tested and these businesses are more likely to want to store their data in a traditional way, but on a cloud platform. For example, they may choose to decommission data centres and move them to virtual machines in Azure. However, businesses that are willing to move to a new way of working can take advantage of the benefits of new data services, such as PaaS databases, Azure Data Lake Store, Databricks or Machine Learning.
For a company to move forwards, it is important that employees feel that they can learn from mistakes and there is no "blame culture" in place. No-one should ever be penalised for going down a particular route if they can justify their decision based on the information they had at the time, providing they used this data in a way that complied with regulations and company policy. People who are afraid to make mistakes will be averse to trying new ways of working and the company will run the risk of becoming stale and outdated.
Similarly, staff who have the freedom to work in the way that is best for them are more likely to thrive than those bogged down in prescribed ways of working. For example, if a team identifies Azure Synapse as the ideal technology for solving a problem only to be told they need to use spreadsheets, they are not going to be able to work to their full capability. Staff need to be able to use the technology platforms that support their business requirements and should have the freedom to choose those platforms. Our Data Maturity Assessment has shown a high average score for this area, showing that companies are seeing the benefit of empowering staff to make decisions.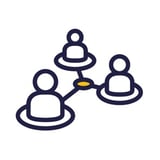 Organisational Maturity
Organisations who perform strongly across this pillar focus on continual improvement, data privacy – including regulatory standards – collaboration and trust. This is an area where our customers tend to show the greatest strength.
Successful organisations who are looking to develop their capability see the value of investing in their people, with a focus on continual improvement and training. If your workforce is developing their skills and learning how to harness new technologies, your business will be able to move towards greater data maturity.
Similarly, employees who are encouraged to collaborate and share information across the organisation help to combat data silos. At Coeo we organise and structure our data so that – while team members can collaborate – only relevant people (using the principle of least privilege) have access to customer information. We are also ISO 27001 compliant and ensure every employee is aware of data security procedures.
Data mature organisations also ensure that they have standards for corporate, personal and customer data protection and privacy in place. For example, businesses that are more mature in terms of organisation will have or be working towards an ISO 27001 certification. All organisations need to demonstrate that their handling of data is compliant with GDPR. Organisations should also ensure that they work in line with any relevant information security standards that they are subject to, such as PCI-DSS, ITIL and Cyber Essentials.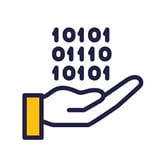 Capability Maturity
Companies scoring highly in the Capability pillar have teams with the required levels of training and knowledge to understand and utilise data platforms, and build new environments to meet the requirements of the business. These organisations will often place a high value on personal development and ensuring that their staff are able to keep their skills up to date.
The current trend within business is a push to improve efficiency by digitising paper-based processes and introducing automation using tools such as those within Microsoft's Power Platform. This enables employees to work on tasks that will provide the business with more value, rather than time-consuming manual processes.
However, having simplified and automated processes available is just the first step – companies looking to improve their efficiency also need to ensure that everyone around the business is aware of these processes and follows them. Organisations with a high data capability tend to have a service portal where employees can go to find information on processes and the tooling available to them.
Finally, the introduction of Agile ways of working, such as DevOps, tend to enable business capability faster than older methods of working. DevOps also provides a framework for minimising the impact of unsuccessful roll-outs and handling issues such as bugs. However, companies choosing to implement DevOps for the first time must be careful to ensure that the methodology is being used correctly. Those who only use it to a partial extent will not reap the full benefits, and insufficient oversight can lead to security risks.
At Coeo we've improved the way that we work by introducing a Power App in place of the paper-based forms that we'd take to industry events. As a result of digitisation, our marketing team were able to send follow-ups within two days of a big event, rather than a week. You can find out more about our PowerApps project on the Coeo blog.
You can download our full guide to data maturity in a handy PDF on the link below:
Coeo's Data Maturity Assessment
If your business is looking to improve the way that it uses data, but doesn't know where to start, our free Data Maturity Assessment can help you identify your priorities.
The assessment delivers insights on your business' data and AI strengths and opportunities. This will help your business to improve efficiency and grow faster – capitalising on your data opportunity.
Our experienced team facilitate a workshop with decision makers from across your organisation to identify high value data problems or opportunities your business is experiencing. We match the challenges or opportunities with technology that is proven to solve those issues and capitalise the potential. This will enable you to assess the best course of action for your business.
To find out how the assessment can help your business, contact our team by filling in the form below.