On-Demand Webinar:
Future-proofing Data Platforms
Discover how to adapt to the new normal and optimise your data platforms for future operations.
As the world experiences unprecedented social distancing and lockdown, businesses are having to adapt to change faster than ever. Whilst organisations rush to change ways of working, their supporting IT platforms must be flexible enough to enable them to do so and able to support increased load.
Watch this on-demand webinar to hear Coeo discuss how we have reacted to the Covid-19 crisis, how we're helping our customers with their data platforms in these times of difficulty, and how we might be able to help you with your challenges.
In this webinar you'll learn:
How Coeo and our customers are adapting to the new normal
How to optimise your data platforms for future operations
The best way to prioritise and accelerate in-flight projects
How to diversify team skills and support personal development
The best ways to optimise your platform spend
Webinar details:
This on-demand webinar was recorded on 6th May 2020.
Fill in the form to the right to view the webinar.
Presenters: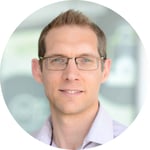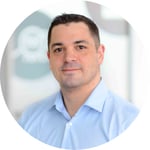 Simon Osborne, Solution Architect, Coeo
Kieran Sutherland, Dedicated Support Commercial Lead, Coeo